Minerals are so important to our health. The body utilizes over 80 minerals for maximum function. Since our soils are so depleted, even if we eat the healthiest foods, we are not getting all the minerals we need. If we don't supplement with good quality colloidal minerals, we can actually be suffering from "mineral malnutrition". Most "cheap" supplements contain only a few minerals (less than 20) and are usually in the metallic or non-soluble forms, which the body can't use.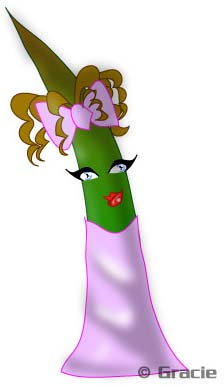 Hey Partners - I'm a good source of selenium!
Did you know that "selenium":

Is an effective antioxidant?

Neutralizes certain poisonous substances?

Is used in the treatment of various skin diseases?

May help deter cancer?

Selenium is essential to mammals and higher plants in small amounts. It is said to stimulate the metabolism, and is an antioxidant, protecting cells and tissues from damage wrought by free radicals. Because its antioxidant effects complement those of Vitamin E, the two taken together, help reinforce each other. These two compounds together are extremely important in preventing free radical damage to cell membranes.

Selenium also supports immune function and neutralizes certain poisonous substances such as cadmium, mercury, and arsenic that may be ingested or inhaled. Although it's full therapeutic value is unknown, adequate selenium levels may help combat arthritis, deter heart disease and prevent cancer. Or to look at it another way, low levels selenium may put people at higher risk of cancer, cardiovascular disease, inflammatory diseases and premature aging.


A word of caution: in high doses, selenium and selenium compounds are very toxic, causing hair loss, nail problems, accelerated tooth decay, and swelling of the fingers, among other symptoms. Selenium compounds are also carcinogenic and teratogenic. Livestock grown in areas containing high amounts of selenium in the soil and in which a plant called Astragalus ("loco weed") is present are poisoned. This is because Astragalus concentrates selenium. On the other hand, sheep grown in areas containing deficient amounts of selenium in the soil develop "white muscle disease."


In addition to its nutritional value, selenium also has many other uses. It comes in different forms: Gray selenium conducts electricity (it is a better conductor of electricity in light than in darkness, so the more intense the light, the greater the conductivity).
It is used in many photoelectric devices. In the form of red selenium or as sodium selenide the element is used to impart a scarlet red color to clear glass, glazes, and enamels. It is also used to a great extent as a decolorizer of glass because it neutralizes the greenish tint produced by iron (ferrous) compounds. Small amounts of selenium are added to vulcanized rubber to increase its resistance to abrasion.
Sodium selenate is an insecticide used to combat insects that attack cultivated plants, particularly chrysanthemums and carnations; the insecticide is scattered around the roots and is carried by the sap throughout the plant. Selenium sulfide is used in the treatment of dandruff, acne, eczema, seborrheic dermatitis, and other skin diseases.


Whole grains, asparagus, garlic, eggs, mushrooms, lean meat and seafood are good sources of selenium.
Diet and Eating Tips- Click Here!
Something to think about - OPC has been shown to be 50 times more powerful as an antioxidant than Vitamin E.
Information On Proanthenols OPC- Click Here!
---