"Shampoo, Conditioner, Tea Tree Oil - Soaps, French Milled, Tea Tree Oil Toothpaste - From Life Plus"
| PRODUCT NAME | PROD. # | PACKAGE SIZE | PRICE |
| --- | --- | --- | --- |
| Pure Gold Hand/Body Soap | 6266 | 4.5oz | $4.00 |
| FY Botanicals Foaming Hand Wash | 4549 | 8.5oz | $7.95 |
| Tea Tree Toothpaste Fluoride Free | 6234 | 2.84oz | $4.55 |
| Tea Tree Toothpaste w/Fluoride | 6233 | 2.90oz | $4.55 |
| FY Botanicals Shampoo | 4554 | 8.4oz | $7.00 |
| FY Botanicals Conditioner | 4563 | 8.4oz | $6.50 |
TEA TREE OIL (TTO) PERSONAL CARE PRODUCTS
TTO PURE GOLD HAND & BODY BAR- Pure Gold Hand and Body Bar Pure Gold Hand and Body Bar. You're bathing with 24 karat gold when you take our Gold Hand & Body Bar into the bath or shower with you. This exclusive, French-milled luxury bar is much more than just a soap. Pure Gold is tough on dirt and perspiration. Its clean, fresh scent makes it excellent for all members of the family, but the rich lather and wonderful citrus scent creates such a unique bathing experience that you might just want to keep it all to yourself.*.
Prod. No. 6266 $4.00


TEA TREE TOOTHPASTE WITH AND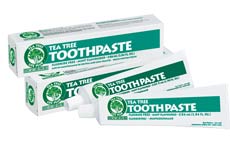 WITHOUT FLUORIDE- This toothpaste contains gentle, nonabrasive ingredients that clean away plaque and germs. It refreshes your mouth with an alcohol-free, minty taste. With Tea Tree Toothpaste, you can have your choice - with fluoride or without, - either way you get all the benefits of tea tree oil.*
Prod. No.6233 with Fluoride $4.55
Prod. No. 6234 without $4.55

Forever Young Botanicals Shampoo -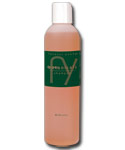 Healthy hair begins with a healthy scalp. Mild enough to use every day, this lightly fragranced shampoo infuses your hair with the essential oils of Peppermint, Rosemary and Tea Tree to energize and invigorate your hair and scalp. Formulated with Algae Extracts to nourish and support your hair along with the cooling and stimulating properties of Cucumber Extract. Willow Bark and Sage Extract replenish moisture and shine, leaving your hair soft, silky and looking healthy. Formulated for all hair types.*


Does not contain Sodium Lauryl Sulfate or Sodium Laureth Sulfate. No Parabens or Harsh Preservatives.

Directions:
Massage shampoo into wet hair, working lather through to ends. Rinse thoroughly and repeat if desired.
Forever Young Botanicals Conditioner - This energizing conditioner is formulated to provide daily protection from stress and damage.
Silk Amino Acids and Wheat Protein help protect and repair your hair while Aloe Vera soothes and calms the scalp. It is lightly scented with the infused essential oils of Lavender, Rosemary and Peppermint and contains White Tea Extract and Vitamin E, which provide antioxidant and nourishing benefits improving the condition of your hair leaving it with incredible shine. Formulated for all hair types.*
Directions:
Gently apply conditioner and work through hair evenly. For regular hair, leave in for 2 minutes. For deep conditioning, leave in hair for 5 minutes. Rinse thoroughly.
"All Life Plus products come with a thirty day money back guarantee. We STAND BEHIND THEM 100%"

"Order Today-The sooner you start taking Life Plus products the sooner you'll feel the results."

We are committed to serving you and helping you and your family maintain maximum health. We consider your business very important.


If you would like additional information on these products or any of the other products we will gladly E-Mail you information. We are here to serve you. Send mail to:
webmaster@lifeplusvitamins.com View Life Plus Home Page

*These statements have not been evaluated by the Food and Drug Administration. This product is not intended to diagnose, treat, cure or prevent any disease.

Copyright © & Disclaimer 1995-2017 - JamesJean, USA. All Rights Reserved.- To Read Please Click Here!